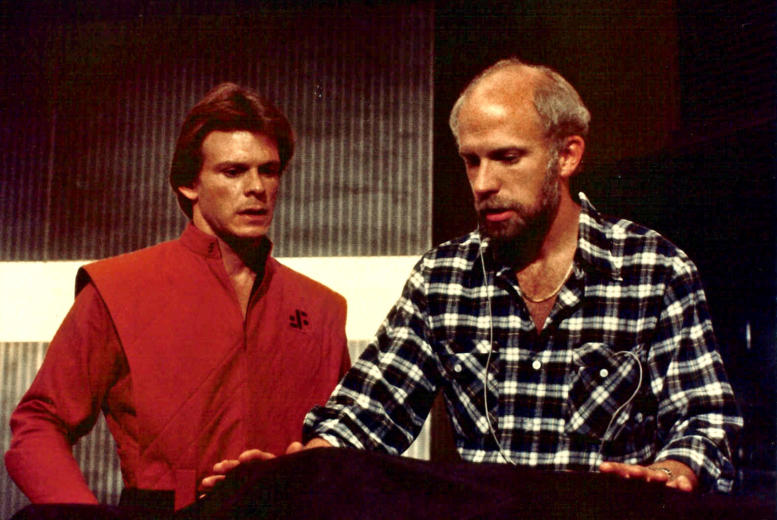 Kenneth Johnson is the writer/director of V: The Original Miniseries. When V was released on DVD, KJ had recorded a wonderful, insightful commentary track on the miniseries and gave out his email address, enouraging fans to write to him with their thoughts. We, like many others, did so and he wrote back with thanks. He would also, if asked, sign pictures and mail them to fans – at his own cost – how cool is that?
A few years later, we participated in a couple of online Q & A sessions, set up by his friend and ours, Martin. KJ is so accessible, humble, and generous with his time for his fans and extremely grateful for all the love we all show for this great work of his.
We've gotten to know him and his wife Susie more through social media and she's just as lovely, humble, and funny as her husband. Their activism is also very inspiring to us.
He's also recorded special messages for the group – did we mention how generous he is?
Regardless of how anyone feels about the sequel and follow-up series, Kenny's original V miniseries stands the test of time with strong story and characters (many of which are women and minorities) and a message that still resonates (perhaps even moreso) today!
What drives us as a group is the passion for his work and helping it to stay in the public consciousness where it deserves to be.
Currently, Kenny is trying to get funding to film a remake of the original V miniseries as well as his own sequels! When we look at the current state of the movie landscape, you have to wonder why someone hasn't jumped on this opportunity to retell the story yet – but there is still hope and we will support that effort in any way that we can!
Thank you for sharing your work and your lives with us, KJ and Susie – we are eternally grateful!!!
Visit Kenneth Johnson on Facebook!