When we heard that Denise Galik was going to be at the April Chiller Theater, and had never done a con before, we were very excited! We passed that excitement off to our Visitor Fleet members and asked if anyone would like her autograph and show her some love! We then learned that she is married to John Furey, "Paul" from Friday the 13th Part II – which we are also big fans of – and he was going to be there with her along with his costar Amy Steel.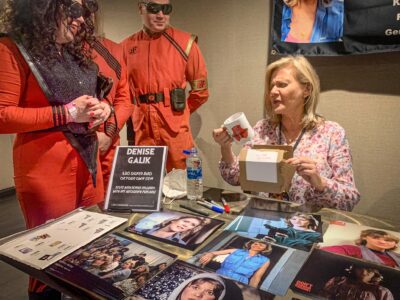 So, we mustered our forces, and off to Chiller we went, armed with a pile of photos for her to sign. Part of the reason we were so excited to meet her is because V is known for its strong female characters, and she was certainly one of the strongest!
Once there, as we waited for our team to coalesce, we kept running into other friends who had already seen Denise and they had asked her if she'd seen us yet. She told them, "No, where are they?"! Every time we ran into another friend, we were told, "Denise is waiting for you!".
When we were fully assembled, we made our way to the room where Denise, John, and Amy were signing. First, we presented her with our traditional mug and showed her all the photos we'd brought for her to sign for people around the world. She told us that she was overwhelmed (in a good way) to know that she'd been a part of something that had so much impact worldwide and wanted to know what made V so important to each of us. She was curious about where every signed photo was going and was delighted to hear how many different countries these autographs were being sent to.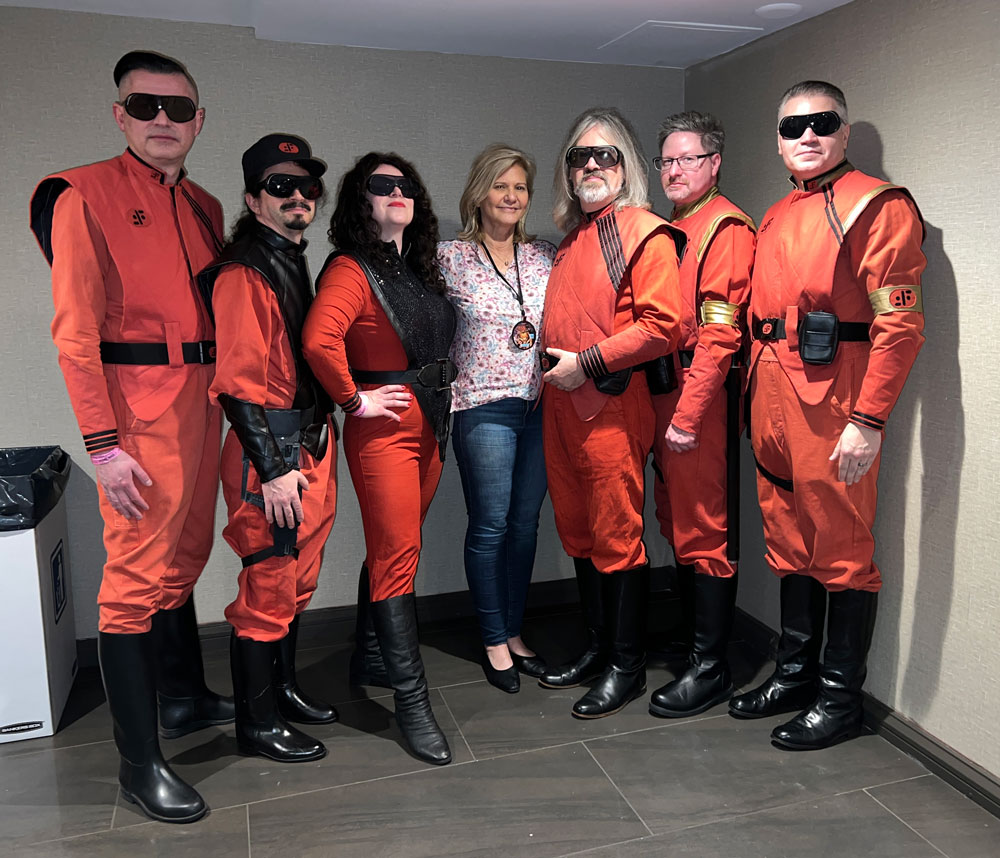 She gave us all hugs and agreed to do a photo shoot later with our friend Peter's red Pontiac Fiero. She and John both joined us and we had a great time taking a bunch of improptu photos with her in and out of the Fiero. After that we returned to the signing room to get John and Amy's autographs as well and the two of them were just great.
We stopped by Sunday morning before leaving to say thank you and give hugs. Denise and John were so lovely and down-to-earth and we hope this is the start of wonderful new friendship.